Jameion from Texas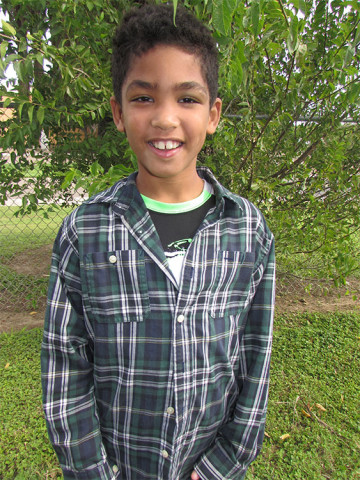 Age 11
Gender Male
Location Texas
Ethnicity African American
Case Number 82718
---
Jameion is an enthusiastic child who likes to remain active. He has a persistent pattern of being hasty. Jameion is very helpful. He struggles at times with following multiple commands received from adults all at once. Jameion has more dramatic changes in mood than other children his age. He can be on top of the world one day and question the purpose the next. He will benefit from learning better ways to be cooperative. Jameion is a strong-willed and determined child. He is outgoing and quick to give love, especially when he feels like he is part of the family.
Lane, Jameion, and Jada are charismatic children who are full of energy and ready to show off their talents. They interact very well with each other and enjoy each other's company. They like sports, playing on the playground, and just being outdoors. As the oldest, Lane likes to teach his siblings and act as an older brother. Jameion is outspoken and patient with both of his siblings. Jada is very outgoing and likes to play with her brothers, but she also enjoys her girl time. Lane, Jameion, and Jada like to challenge each other and keep one another on their toes.
Jameion desires to be adopted. He wants to feel loved and accepted by his family. He needs a family that will provide him unconditional support. Jameion will benefit from a family that provides structure and includes him in the daily activities. His family will allow him to explore his interests in order for him to better develop his creative drive. His family will offer positive reinforcement to assist him to excel to his full potential. Most importantly, Jameion's family will need to recognize his challenges and help him overcome them. They will also celebrate his accomplishments and use them as additional motivation for his continued success.