James from Texas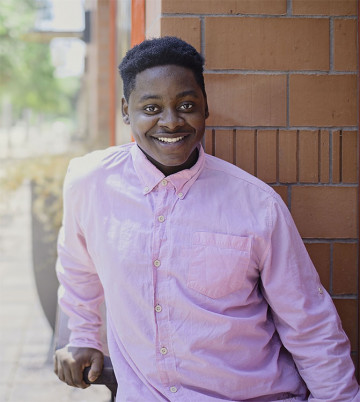 Age 22
Gender Male
Location Texas
Ethnicity African American
Case Number 79878
My Siblings Leslie
---
James is definitely the character of the family. He is always the one making his siblings laugh and de-escalating any tense situations. James will tell you he "likes to live drama free" and surrounds himself with people and friends that are like him. He is easy-going and always up for new adventures or new learning experiences. James is very protective of his younger sister and takes pride in the close sibling relationship that they have with one another. He, like his sister, has said they can just look at each other and know what the other is thinking. James is a very optimistic person and will have the positive in any situation. He can be guarded with his feelings but tends to express himself better once he knows he can trust you. James likes to be given all the details and does not like the feeling of being left out of any decision-making. He is the neutral one of the family and always seems to be the keeper of peace. James likes to consider himself a problem solver, but tends to choose his little sister's side more often than not.
James and Leslie look out for each other, encourage each other, and do not sugar coat anything. They love each other unconditionally. James and Leslie respect each other's independence, but at the same time do not let the other one forget how important family is and that family always comes first. They each bring their own unique characteristics to the sibling group, which, of course, sometimes causes those typical sibling disagreements. James and Leslie grow from every experience they have individually, but also together. They cherish the memories they have made together and look forward to making many more with their forever family. Visit us at the Heart Gallery of Central Texas.
James will thrive best in a home where he can be with his sibling, Leslie. The ideal parents will have experience raising teenagers. It is important that James' forever family understand he is very bonded to his siblings (who are not all part of this adoption) and the family will need to help him maintain this strong sibling bond. James is best suited for a two parent family. He will do best in a home where he will receive the attention and proper guidance he requires. James needs a structured setting and a home that can provide for his needs. Most importantly, James is in need of a home to adopt him and love him forever.