Jayla from Texas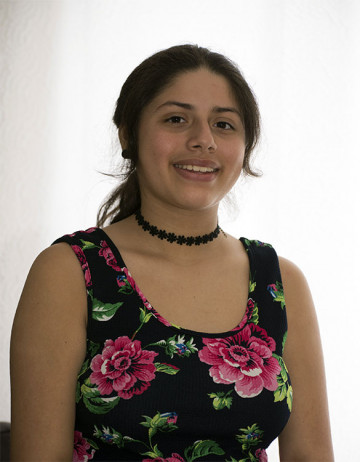 Age 18
Gender Female
Location Texas
Ethnicity Hispanic
Case Number 83084
---
Jayla is an introverted teenager. She is very creative and enjoys drawing, painting, and exploring artwork with new colors. She feels the most comfortable around her sisters and looks up to her sister Alicia the most. Jayla benefits from some extra help in certain subjects at school. She needs a family who is willing to help her reach her goals in school and be patient with her while finding herself. Jayla is not involved in any extracurricular activities but would enjoy taking some art and painting classes if given the opportunity. Jayla can be a very sweet and sensitive soul and hopes that she and her sisters will find their forever family together. She fears being separated from her sisters and is eager to find them a home together.
Alicia, Jayla, and Johannah are a very bonded sibling group who are looking for their forever family. They are all active in school and enjoy extracurricular activities. They like spending time going to the coast, shopping, or spending the day at Fiesta Texas. They benefit from being together and having a consistent routine and daily structure. Alicia and Jayla are typical teenagers and can come with adolescent challenges. Alicia and Jayla enjoy listening to music, watching Netflix, and hanging out with friends. Johannah likes playing with children her age, watching cartoons, playing with dolls and toys, and doing arts and crafts. The girls dream of growing up in the city and being involved in the community. They hope to stay in the state of Texas as they have never been out of the state but they are open to looking out of state. Alicia, Jayla, and Johannah are ready for their next chapter in life and are ready to be adopted.
Jayla is anxiously waiting for her forever home. She will benefit from a loving, caring, and strong family who will provide her with a structured and stable environment. Jayla will thrive with a family who will build on the positives as well as set up reasonable, age appropriate limits with consequences that can be enforced consistently. The ideal family for Jayla is a patient and understanding family.