Jeremy from Texas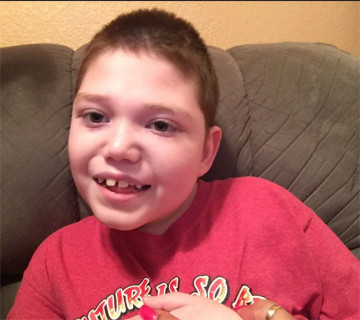 Age 15
Gender Male
Location Texas
Ethnicity NA
Case Number 80381
My Siblings David
---
Jeremy is a special child full of energy and love. He may be shy at first, but is warm and loving. He likes to swim, color in coloring books, watch "Bubble Guppies", and dance to music. He also likes making faces in mirrors. Jeremy is diagnosed with Autism Spectrum Disorder and partial Epilepsy. He can communicate, but will not do so until he knows you well. Jeremy does best with a regular routine and structure. He is learning to make choices and express himself. He requires supervision at all times, as he does not understand boundaries and safety, at this time. Jeremy utilizes resources and receives assistance in school to help him succeed. He learns at a slower rate than other children his age. Jeremy is a highly active child who is always on the move.
Jeremy and David interact and play with each other on occasion. Both children are diagnosed with Autism Spectrum Disorder. David is also diagnosed with Cerebral Palsy. Jeremy is aware that his brother is in the same home as him, but due to lack of communication on the part of David, and limited communication on Jeremy's part, their true bond to one another is unclear. Jeremy goes into David's room to interact with him and play with him. Jeremy enjoys being independent and going on outings or being outside. He is affectionate and passive. He prefers routine and is not favorable of many changes. David is sweet and loveable. He loves all the attention he can get. He enjoys visitors, but does not like visitors who come to make him workout. Jeremy and David would like to continue their sibling bond and share their extraordinary love with their forever family.
Jeremy's ideal family will need to provide consistent attention, structure, and constant supervision. They must be flexible and willing to learn how to care for him. His family will need to recognize the need and importance for continued therapeutic and medical services to ensure his needs are being met so he can live a happy and productive life. Experience with Autism would be helpful.