Marcus from Texas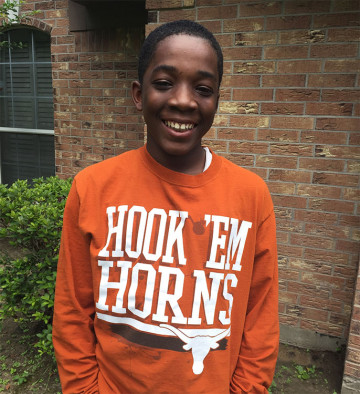 Age 19
Gender Male
Location Texas
Ethnicity African American
Case Number 79549
My Siblings Desmond
---
Marcus is very smart in his own way and a well behaved youth. Marcus is a kind, sensitive, handsome, respectful, and caring child. Marcus is a very happy child as well. He loves to watch television. He is a very social child but also enjoys being alone at times. He loves to play outdoors, especially playing with his foster siblings. He loves to be around people. Marcus gets along very well with children and adults. He is polite, he likes to share, and he is a pleasure to be around. Marcus loves playing basketball, playing video games and doing crossword puzzles. He is able to be redirected easily. He requires structure and some redirection, and can follow through with directives.
Marcus and Desmond are wonderful children who are well-mannered most of the time. They share a close bond with each other and they get along well together. They enjoy playing together and going shopping. They also like to play basketball and video games together. This dynamic duo is charismatic and eloquently spoken. As the older brother, Marcus is very protective of Desmond. He is a sweet, respectful child and can be shy when you first meet him. Marcus enjoys watching television and listening to music. Desmond is also sweet, respectful, and caring. He does well academically and is on the school honor roll. He enjoys reading and doing crossword puzzles. Marcus and Desmond are a great sibling group and they are a joy to be around.
Marcus will do well in a family with two parents. He needs a family who will provide a lot of structure, safety, security, and a nurturing environment. His family will provide him with consistency, adequate supervision, and encouragement. Marcus needs a family who will provide him with positive role models, love, and affection. He needs caring parents who are willing to dedicate time to building trust and confidence.Marcus is capable of formulating attachments and deep love. Marcus will do well in a family who can shower him with patience and love.