Maria from Texas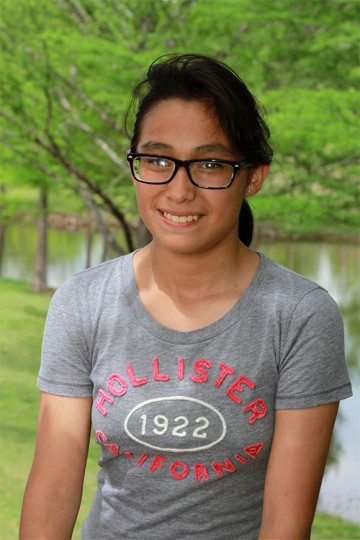 Age 19
Gender Female
Location Texas
Ethnicity Hispanic
Case Number 45076
My Siblings Juan
---
Maria is a sweet youth who is very friendly, once she gets to know someone. She is a social butterfly and enjoys playing with her neighborhood friends. Maria likes watching Disney shows on TV and playing with her dolls, for which she has plenty of clothing and accessories. Maria does excellent in school and her favorite subject is math. She studies hard and benefits from assistance with her homework and help keeping her on task. When Maria becomes frustrated or upset, she tends to shut down. She can also be confrontational and argumentative when asked to do something she doesn't feel like doing. Maria thrives on one-on-one attention. She also likes to express herself through drawing and writing poems.
Juan and Maria share a close sibling bond. They enjoy spending time with each other, but they also thrive with individual attention. Although Juan is the older child, Maria is the one who often likes to take charge of a situation. Juan is an enthusiastic, creative, and whimsical youth. He enjoys learning how things work and creating things on his own. Maria is a compassionate and friendly child. She enjoys individual activities like swimming, martial arts, and hiking. Juan and Maria have other siblings who are not part of this adoption and they would like to maintain contact with them.
Maria will benefit from a family that is patient and loving. Her family will be capable of continuing her successes by building up her personal and social skills. She needs a family who will provide structure and stability and who will provide assistance to her in her school work. Maria would love to have siblings to play with. She has a few siblings who are not part of this adoption. She would like a family who will support continued contact and visitation with them.