Mickey from Texas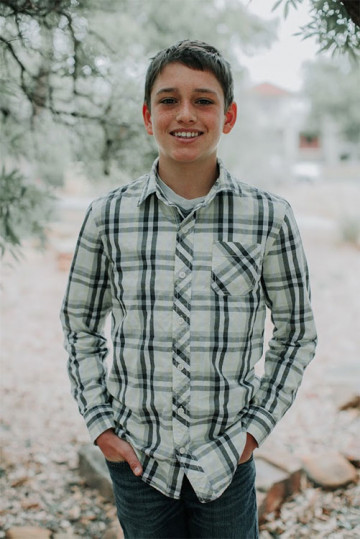 Age 18
Gender Male
Location Texas
Ethnicity NA
Case Number 81754
My Siblings Harley
---
Mickey is a hard working youth who loves to work on projects; he really likes to earn money from these projects. He's also a country boy who loves to be outside. Mickey enjoys spending time with his brother and shares a close bond with him. Although he struggles with controlling his feelings of anger at times, he has progressed with coping skills over the years. Mickey enjoys the typical teen-boy outdoor activities, such as riding dirt bikes and four-wheelers. He also loves being around horses. Mickey is typically easy to get along with and is a pretty laid back child.
Mickey and Harley are very sweet children who share a very close bond with each other. Like most siblings, they need their time away from each other at times. Mickey is very loving and nurturing towards Harley and will stick up for him whenever it is needed. They enjoy playing and doing any sort of activity outside. They really enjoy riding horses, riding bikes, and playing games together. Mickey and Harley have been through a lot together and are working through these issues. They are both working on their feelings of anger and learning different coping skills to help manage their feelings better. Mickey and Harley are great kids who can be the kindest and most loving boys once you get to know them.
Mickey needs a family that is patient and calm. The perfect fit for him is a family that is able to approach him in a calm matter, but who can be stern at the same time. Mickey will need a lot of patience and an understanding family. He will also need a lot of structure. A family that can keep Mickey busy with projects is ideal. Mickey is not picky on the type of family he gets; he would just like a loving forever home. The ideal family will be able to give him and his brother all the attention possible, so it is preferable that no other children are in the home. Mickey and Harley have been through a lot and are still processing their feelings.