Paisley from Texas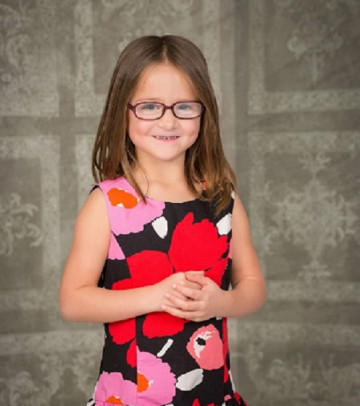 Age 9
Gender Female
Location Texas
Ethnicity NA
Case Number 83342
---
Paisley is a sweet, friendly, and outgoing child. She can be little shy, but loves adventure, and is open to new people and things. She loves to play with her dolls and My Little Pony. Paisley also enjoys playing with her friends. Her favorite movie is "Frozen" and she loves to sing the songs from the movie. When Paisley is not playing with her friends, she likes to play with her dolls with her brothers, Kratin and Preston. Paisley loves pizza, spaghetti, and chicken. She especially loves chocolate. Paisley can be shy at times, but she warms up quickly. She gets along well with adults and children. Paisley is a eager to have a family of her own.
Kratin, Preston, and Paisley are a lively sibling group who anxiously await their forever family. The children are endearing, loveable, and outgoing. They enjoy playing together and all things outdoors, riding their bikes, and watching TV. Kratin, Preston, and Paisley are extremely close to one another and have consistently been in each other's lives. They love to spend time with the family, but also like to receive one-on-one attention from their caregivers. They like to help out around the house, especially with cooking and anything creative. Kratin is a fun-loving, happy youth who also has a serious side. He loves anything science. Preston expresses wide-eyed wonder at life in general. Preston is a very social child and loves to be around friends and family. Paisley loves to play with her dolls and loves all princesses. Paisley is more reserved than Kratin and Preston. Kratin, Preston, and Paisley are excited about adoption and finding their family.
Preston, Paisley, and Kratin need an understanding, patient, and active family. They have a lot of love to give and will do well in a family setting. They would love to be the only children in the home. The children will do well with an active family who will keep them on the go and encourage academia. They want to participate in sports and have their own cheering section in the stands. Above all else, they long to have a family who will accept and love them.