Ricardo from Texas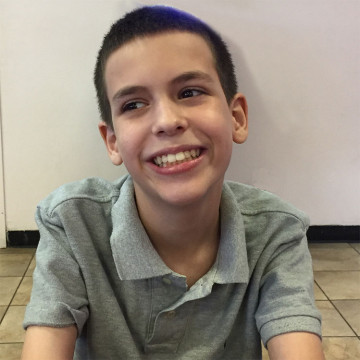 Age 14
Gender Male
Location Texas
Ethnicity Hispanic
Case Number 81866
---
Ricardo goes by the nickname, Tres. He is a very well-mannered young boy who has a good imagination. He also enjoys drawing, playing board games, and building things with Legos. Tres is very close to his siblings, and is considered the "serious" one of the group. He loves all things Pokemon. He enjoys being on the computer and wants to learn to code and program. Tres also likes to play video games. He prefers to stay indoors, even on nice weather days. Tres is a picky eater. His favorite food is stuffed crust meat lovers pizza. He does not care for vegetables, fresh or cooked.
Trinity, Ricardo, who goes by Tres, and Paul have a close sibling relationship. Trinity is the over - achiever of the group, Tres is the serious one, and Paul is the "jokester". While all three seem to be very different, they are all very bonded. They enjoy playing games together, and Paul is the most competitive. They enjoy going to church and being active in their church youth groups. They all get along and always think about each other and each other's feelings. Trinity, Tres, and Paul are very empathetic to others. They all want to go to Sea World someday. They help with chores around their home and do it as a team effort.
The best family for Tres will be a two parent family with a mother and a father. He needs a family who will provide a stable, structured, and loving home for him and his siblings. Tres can be placed in a home with other children. The ideal family will have typical expectations of the children. Tres would like a family that attends church.