Kaitlin & Joseph
Hoping to Adopt
(New Mexico)
Our Family
---
Here's a little about us...
---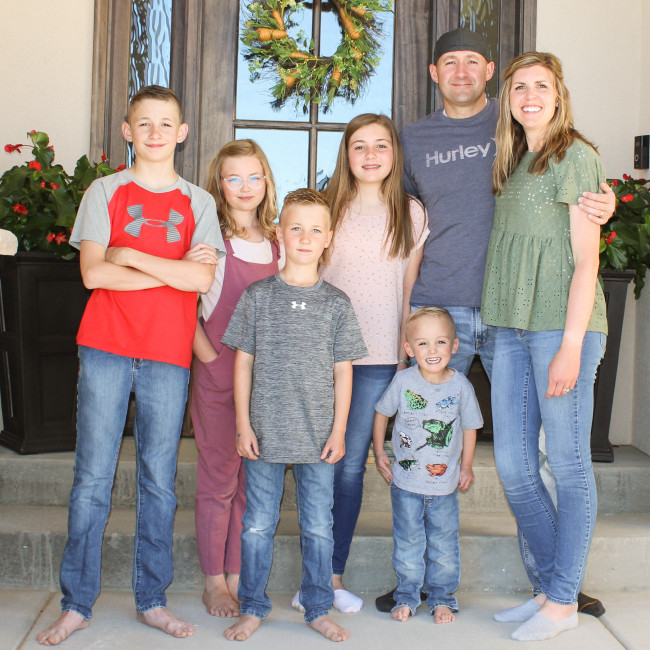 The Hakes Family
Hello! We are the Hakes Family from the four corners area of New Mexico. We have 5 children and we are so excited at the prospect of adding a new child to our home! We love our Savior Jesus Christ and He is the center of our home. We are grateful to Him for setting us on this journey of adoption. We are certainly not perfect but are trying everyday to be more like Him. Thank you for taking a moment to get to know us and we hope that you will consider our family as the one for your sweet child. We would love to get to know you better as well, whether through phone, email or in person!
Joe & Kaitlin
---
Just the two of us...
---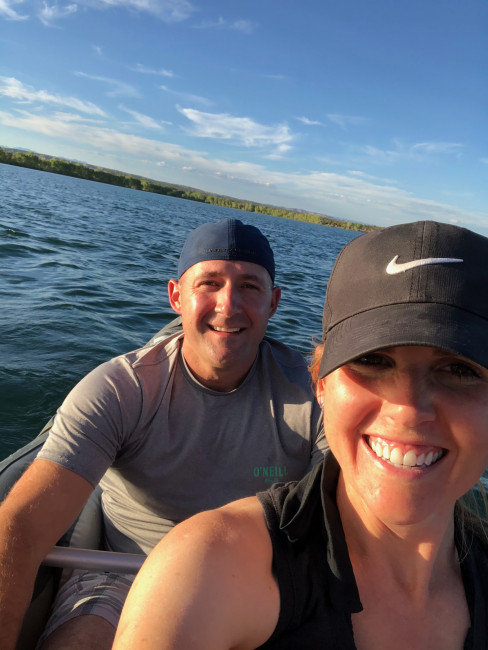 17 years and counting
We are Joe and Kaitlin Hakes. We met at a mutual friend's wedding in Mesa, Arizona in 2004. We fell in love quickly and were married 5 months later. We have now been married for 17 awesome years. We are blessed with 5 children and they are the light of our lives! We moved to the four corners area of New Mexico about 10 years ago after Joe completed his medical training in Texas. It is a beautiful, diverse community with all the outdoor adventures you could imagine. It also has great schools and is a wonderful place to raise children! A little about Kaitlin: she started her education in Auburn, Alabama, but after we met I had to not only convince her to marry me but also to leave beautiful Auburn and move out to Lubbock, TX where I was in school. Luckily, she took the plunge and came to Texas where she completed her education as a Radiology Tech at South Plains College. We had our first child right as she completed the training, and she has stayed home with the kids ever since. She is an amazing homemaker who is completely devoted to our children! She is fun-loving, adventurous, kind and caring. She is my best friend and will do anything for me or for them and is fully focused on their growth and upbringing! She is amazing! She is my partner through the ups and downs and all the many demands and challenges of life. I spend much of my week looking forward to our weekend date night! A little about Joe: Joe is the second of nine children. His siblings have given him many nicknames that still perfectly define him: warm guy (because his younger siblings loved snuggling up to him) and gentle giant. He has very kind, soft eyes which were the first thing that attracted me to him. Joe's life is a life full of service and sacrifice for others. His patient population is 60% pediatrics because of his love for children. Joe also serves as the Bishop in our church where he works primarily with the youth. His favorite hobbies are doing projects like building our chicken coop, playground, and any other small woodworking projects. He loves hiking and mountain biking. Joe is my very best friend. Anytime that I get to spend with Joe is a treasure and I love him dearly!
The crew... so far!
---
Nathan, Julia, Emily, Justin, Dean and counting
---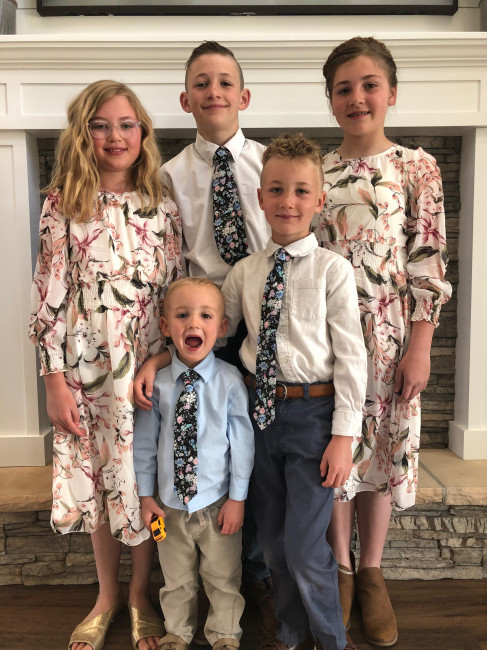 The Hakes Kids
A little about our kids: We have 5 awesome children: Nathan, Julia, Emily, Justin, and Dean. Although they are all healthy now, each child was born progressively more premature. Kaitlin was placed on bedrest with each child to try and slow down the early delivery, but they were always in a hurry to get here and by the time we got to Justin she delivered at 31 weeks, and Dean came at 26 weeks. Justin spent the first 5 weeks of his life in the NICU, and Dean was in the NICU for 3 months. Dean's delivery was very difficult for Kaitlin's body and it was determined that she couldn't have more children. We were saddened by this of course, but we have grown accustomed to putting these things in God's hands. After some considerable prayer and contemplation, we have had a growing feeling that someone is missing from our family. We are so excited at the prospect of adopting! Our children pray for it every night and have loved the process of putting together a nursery and making accomodations for a new addition. We hope you will consider us as you look for a home for your little one!
The Hakes Family
---
We'd love to get to know you better!
---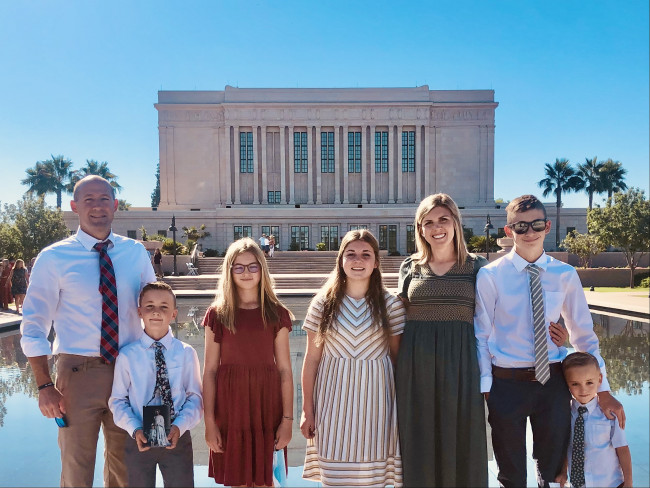 The Hakes Family
We appreciate you taking the time to review our profile. We would love to hear from you and get to know you as well! We want you to know that we love and respect you for the challenges you are facing as a parent considering placing a child for adoption. We are open for whatever forms of communication work best for you, and we are also available for open, semi-open, or closed adoptions. I'm certain God will be with you on this journey and we, as always, will be praying for you!