Dakota from Alabama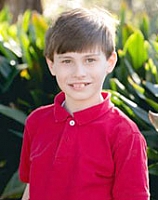 Age 17
Gender Male
Location Alabama
Ethnicity NA
Case Number 59012016099MNS
---
Dakota, born September 2005, likes video games, school, and eating Chinese food. He has a very creative imagination and loves action heroes, playing with his toys and playing pretend. He loves to play outside and draw fictional characters.
Dakota receives Special Education Services at school and needs assistance with math and reading. He is in the fourth grade and makes good grades and is motivated in getting perfect attendance and continued good grades.
Dakota needs a family that will offer one-on-one attention and give him guidance and a loving home. Dakota is very intelligent and needs a family that can offer a consistent routine and stable home environment.