Devin from Alabama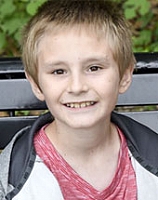 Age 17
Gender Male
Location Alabama
Ethnicity NA
Case Number S590110444
---
Kendra, Chyanne, and Devin are very close knit, but will sometimes argue and fuss as all siblings do. In a home with unconditional love and consistency, the siblings will not only adjust, but will thrive. The siblings enjoy outings together such as the park, shopping, and eating out. All three children enjoy spending time together and are all three lovable kids! They are family oriented and would love to find their forever home.
Kendra, born May 2001, is a 15 year old, who, at times, is talkative and at other times quiet. She enjoys music, singing along, and dancing. Kendra will "scold" her siblings when they need it, and Chyanne and Devin look up to Kendra. All three siblings love spending time together. Kendra is family oriented and would love to find her forever home.
Chyanne, born September 2003, is 13 years old. She currently struggles with academics, but is very capable of being academically successful, and has been in the past. With the right home environment, Chyanne has the ability to learn and do well in the home and at school. She enjoys participating in extra curricular activities at school and church. Chyanne is a loving and affectionate child and is very nurturing towards babies and younger children.
Devin, born September 2005, is an 11 year old boy. Devin does have an Individual Education Plan in place at school. In the right home environment, Devin will adjust, progress, and thrive! Devin is very loving, very talkative, and funny! He loves country music and enjoys singing along. Devin loves outings and enjoys going to church.