Ariel from Arizona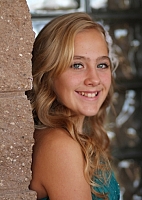 Age 20
Gender Female
Location Arizona
Ethnicity NA
Case Number Ariel
---
A kind and sweet girl, Ariel warms up to new people with ease. She excels in sports and says her favorite subject in school is P.E. Her favorite sports include volleyball, basketball, football, swimming.
Ariel really comes alive when talking about animals. She's thinking about becoming a veterinarian when she grows up. Or she might seek a career in the arts; she loves dancing and singing.
When she's not playing sports or talking about animals, Ariel enjoys knitting. Some of her favorite foods include sushi, pizza and donuts.
Ariel is a well-rounded, caring and empathetic girl full of adventure and creative ideas! A supportive and good friend, Ariel says it upsets her to see other people hurting.
Ariel was born in 2003