Rex from Arizona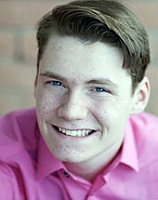 Age 20
Gender Male
Location Arizona
Ethnicity NA
Case Number AZ20850
---
Rex loves sports, video games, and – as is typical of most teenage boys – he loves to sleep and eat. Rex does well in school and says it comes naturally to him; being able to play school sports is a huge academic motivator!
He loves all kinds of music, but rap music is his favorite. He plays the drums and likes to lift weights. When you talk about sports with Rex, his eyes light up! He loves football, soccer, track, and basketball.
He would love to go paintballing and to learn how to play Rugby! He hopes to play college football someday. He is also considering joining the military, and would like to be a sniper.
Rex wants potential families to know he "is an athletic kid who can play any sport he tries."