Edaul from California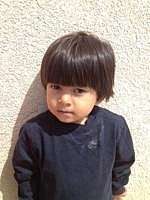 Age 9
Gender Male
Location California
Ethnicity NA
Case Number 501712
---
Are you ready for a large and loving family? If you are, please meet Edaul, Daniela, Yanayrit and Sergio.
Edaul is the baby of the group. Edaul can be a little difficult to understand when he speaks, but that doesn't stop him trying to get his point across. In fact, he has been described as very expressive. He also has been described as active and plays like most little boys. However, Edaul's favorite thing to play with is his stuffed animals and he can often be found bringing them out to show them to people.
Sibs: Yanayrit, Daniela, and Sergio.