Yanairi from California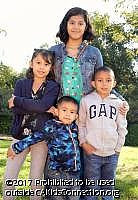 Age 18
Gender Female
Location California
Ethnicity NA
Case Number 501710
---
Are you ready for a large and loving family? If you are, please meet Yanayrit, Daniela, Sergio, and Edaul.
Yanarit, who goes by Yani, is the big sister of the group. She loves arts and crafts but also enjoys sports and being outside. Yani is talkative and has been described as very friendly and polite. Her favorite subject is math and she wants to be a math teacher when she grows up.
If you'd like to find out more about this quartet, please submit an inquiry.
Sibs: Daniela, Sergio, and Edaul.