Anna from Texas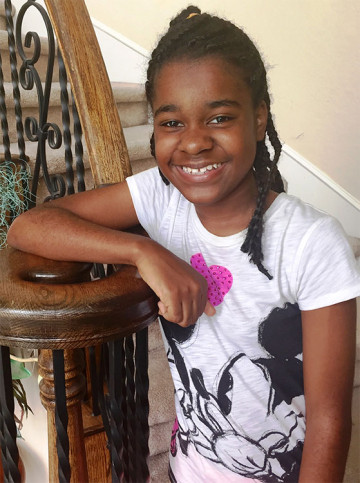 Age 20
Gender Female
Location Texas
Ethnicity African American
Case Number 78168
My Siblings Elijah
---
Anna is a quiet, easy-going, shy, and happy child who also tends to have a serious side. Elijah is her twin brother. Anna likes reading, playing with toys, and watching TV. She loves making jewelry and other crafts with coloring kits. Anna is personable, out-going, and loves family outings. She really likes going to carnivals, birthday parties, and the rodeo. Anna enjoys laughing and says funny jokes make her laugh. Anna's favorite subjects are math, science, and art. She may require assistance sometimes with her studies. When she gets older, she would love to be a world famous artist! Anna has a great appetite and is not a picky eater. Her favorite foods are macaroni and cheese, baked beans, and ice cream. Anna is an awesome child and is waiting for her forever family!
Anna and Elijah are twins who share a special bond with each other. They have a lot of energy and love. They each have their own personalities and bring their own sense of self, but they have a strong attachment to one another. Like many siblings, they have occasional rivalries. They typically play well together, but as they get older, they tend to pick on each other and desire their own space. Anna is a very helpful child and frequently does things for her peers that they can do on their own. Elijah has an entrepreneurial spirit and has begun selling items in order to purchase things he desires. Anna and Elijah want to be adopted together.
Anna needs a family who is loving, nurturing, and patient with her and her brother. Her family needs to be committed and willing to accept her into their family. Anna's forever family needs to have age-appropriate and realistic expectations.