Jennifer from Texas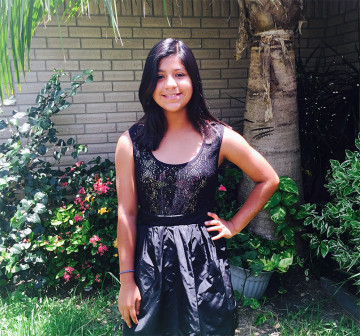 Age 20
Gender Female
Location Texas
Ethnicity Hispanic
Case Number 79967
---
Jennifer is a smart and talented youth who is very affectionate toward her younger siblings. As the oldest, she very much wants her and her siblings to stay together. Jennifer can at times take on an authority figure role by telling them what to do. Jennifer likes to dress in pants and shirts. She likes playing sports, listening to music, dancing, and spending time with her siblings. Jennifer also enjoys going to the Boys and Girls Club. Jennifer has adjusted to her current foster placement and added that she has a good relationship with her foster parents. Jennifer enjoys daily contact with all of her six siblings.
Jennifer, Luis, Jose, Juan, Jonathan, and Maria are a close knit sibling group who has a strong bond with each other. Jennifer really enjoys playing sports, listening to music, dancing, and spending time with her siblings. Luis is active and likes superhero action heroes. Jose also likes playing soccer, riding his bicycle, and playing football. Juan likes to play the Nintendo DS, watch television, ride his bicycle, and likes going to the water park. . Jonathan likes to play and ride his bicycle. Maria likes watching television, using the computer tablet, and playing with her toys. Jesus likes playing with his toys and wants all the toys for himself when he plays. The children continue to strengthen their bond by interacting as a sibling group and look forward to finding a forever family will keep them together.
Jennifer will benefit from a family willing and able to care for all seven children and maintain the sibling group together, as this is something very important to Jennifer. She will also benefit from a family able to handle teenager issues and who has experience in dealing with large siblings groups and children who are active and require constant supervision.