Kenda from Texas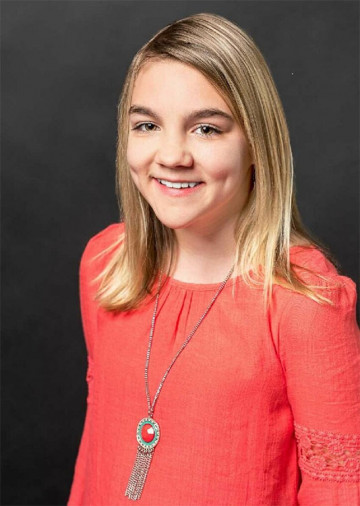 Age 19
Gender Female
Location Texas
Ethnicity NA
Case Number 83383
My Siblings Koda
---
Kenda is "all girl" and she enjoys anything that has to do with being a girl, especially make up and shopping. She is a very vibrant youth who loves to be in school, read, and play with other kids. Kenda is very articulate and likes to make people laugh. She wants to be an attorney when she grows up. Kenda also enjoys being outdoors and riding her bike. She makes friends easily and has a friendly, outgoing personality. She excels in school and participates in advanced classes. Like most teenagers, Kenda sometimes bottles up her emotions. She may need some time to feel comfortable opening up to her new family. It is Kenda's wish to one day be adopted and find her forever family.
Kenda and Koda have a very close relationship. Like a lot of brothers and sisters, they like to argue and joke around with each other. However they are very protective of each other and like spending time together. Both children are outgoing and make friends easily. They share many common interests such as riding their bikes, being outdoors, and being active in school and the community as well. Kenda enjoys playing volleyball and Koda enjoys playing baseball. They also each have very big personalities. Kenda is more interested in art, reading, and drama classes. Whereas Koda likes to fish, hunt, and play video games. Their sibling relationship is very important to them both and they would love to find a family who understands and will encourage the relationship that they have with each other. The children want to find a loving family who will provide a forever home to both of them together.
The ideal family for Kenda will understand the importance of her relationship with her brother. The family will provide a loving home to both Koda and Kenda. They will demonstrate patience, unconditional love, provide age-appropriate supervision, and be flexible. The ideal family will recognize the need and importance for continued supportive services to ensure the Kenda's needs are being fully met so that she can live a happy and productive life. Kenda needs a family who will spend a lot of one-on-one time with her and access the resources she needs. Kenda craves attention and will do best in a two-parent household that can provide the time and attention each child needs. Kenda is very bonded to here brother, so a family who can provide permanency for both children together is ideal.