Omaria from Texas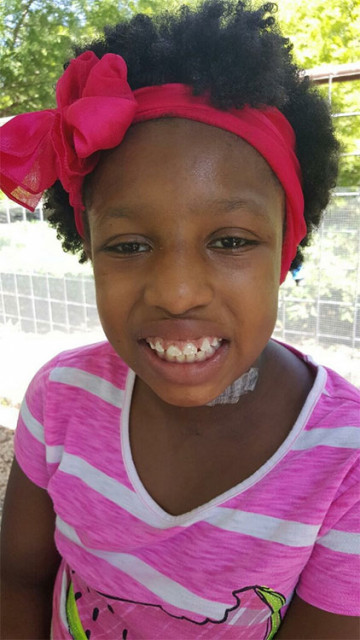 Age 17
Gender Female
Location Texas
Ethnicity African American
Case Number 79887
My Siblings Amour
---
Omaria is a sweet child with a great sense of humor. Although she can be resistant at times when she gets upset, she really just craves love and acceptance from her caregivers. At times, Omaria can display challenging behaviors. She benefits from firm redirection and guidance on appropriate behaviors. Occasionally, she can get easily frustrated and will cry. Omaria is diagnosed with Epilepsy and requires medications to help control it. She gets along well with other children her age. She also enjoys sibling visits with her brother, Amour. Omaria learns at a slower rate than other children her age. She utilizes resources and assistance to help her succeed in school. Omaria wants a family who will love her unconditionally and who will give her a forever home.
Omaria and Amour are very special children who are anxious to find a loving and caring forever family. They enjoy playing with each other and other children their age. Amour has a great personality that is a bright spot for his foster mom. He loves playing outside and eating at McDonald's. Omaria has a close bond with her foster mom. She loves to watch cartoons and play with her peers. This dynamic duo wants to be adopted together and have a home to call their own. Both children utilize resources and assistance in school to help them succeed and are doing well in their classes. With an active family, they will flourish and grow up happy together.
Omaria and her brother, Amour, need a home that will provide a lot of attention and structure. The two of them will be adopted together. They need a family that will love them for who they are and enjoy their sense of togetherness. Their forever family will commit to their medical and emotional needs and create an environment of trust. Omaria and Amour desire a family who enjoys being together as much as they do. Their family will need to establish appropriate boundaries, explain rules clearly, and enforce them with love. Their forever family will be sensitive to their cultural needs and allow them to feel proud of who they are becoming.