Taela from Texas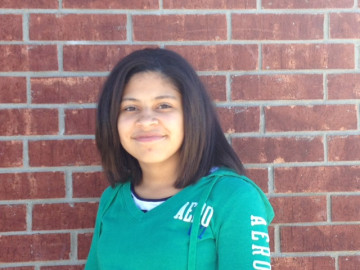 Age 20
Gender Female
Location Texas
Ethnicity African American
Case Number 80475
My Siblings Taneka
---
Taela is a very genuine and humorous teen. She has a bold, animated, personality and is a pleasure to be around. Taela makes friends easily and gets along well with her peers. She is confident and stands up for herself. Taela enjoys music and singing. She has participated in choir in the past. She likes to listen to all types of music, especially pop music. Taela enjoys attending church and Christianity is an important aspect of her life. She likes to remain active and enjoys participating in sports such as swimming, volleyball, and basketball. Taela hopes to participate in extracurricular activities in school in the future. She benefits from assistance in completing school work timely. She is driven and plans to obtain a college degree. Taela is a "girly girl" and enjoys talking on the phone, wearing makeup, and shopping. She also likes going to the salon and getting pampered.
Taela and Taneka are charismatic, genuine, and humorous teens. Although they are not currently living in the same home together, they have regular contact with each other. They would love nothing more than to live together and be adopted together, because they miss being with each other. Taela and Taneka have similar personalities and interests. Taela has an animated personality and is a pleasure to be around. Taneka is very bright and enthusiastic. They both enjoy sports, going on outings, listening to music, and scrapbooking. Taela and Taneka hope to be the first people in their family to graduate from high school and college. They are both highly motivated to do so.
Taela will do best with a family that is ready to bring a teenager into their home and help guide and support her through high school graduation and into college. She needs a family who will continue to push and motivate her to reach her goals. Taela would like for her forever family to be active and to take her on regular outings in the community. She wants a family who will cheer her on in whatever extracurricular activities she may participate in. Taela would like to maintain some contact with her relatives and needs a family that understands how important that is to her. Taela is open to a one- or two-parent family.