Alice from Texas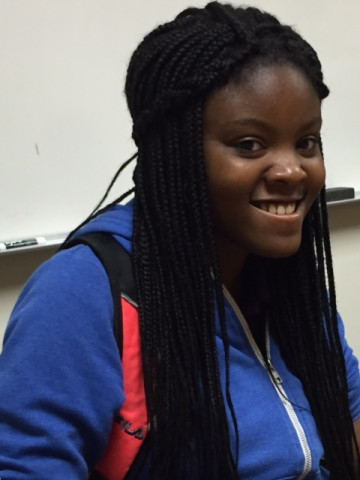 Age 20
Gender Female
Location Texas
Ethnicity African American
Case Number 82119
My Siblings Staryski
---
Alice is a very happy, funny, and talkative young teenage girl. She likes to listen to music. She can be very playful and needs someone to listen to her at times. Alice loves to joke around. She is very much into socializing with her friends and she can express her feelings when upset. Alice's favorite food to eat is salad. She has a great sense of humor and she loves to joke around a lot while making others laugh. She is very outgoing and willing to learn new things. Alice can be motivated by positive reinforcement to work through any situation.
Alice and Staryski are close and they enjoy each other's company. They love to talk, joke around and interact during sibling visits. They are very loving. Alice and Stayski wish to have a home and a family who mentors, encourages and loves them unconditionally. They wish to be placed together as they are attached. Alice and Staryski loves to laugh and play around with one another. They like to attend school functions and hang with friends. Both Alice and Staryski have a very open outlook to being adopted and find a stable home and family. They want to find a family that can love them for who they are and care for them.
Alice would like a family who will provide her a stable home environment. She is looking for a home that has a lot of positive reinforcement and a family who will love her unconditionally. Alice would also like a family who will support her. She wants a loving family who will give her the structure she needs as well as being a positive role model throughout her life. She wants a home to call her own. A consistent home environment can really boost Alice through her teenage years.