Isaiah from Texas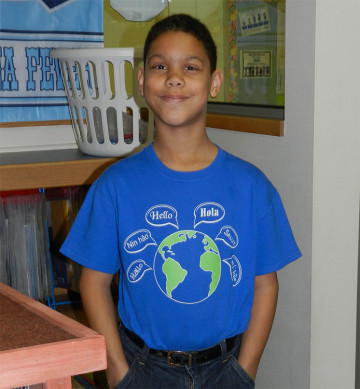 Age 15
Gender Male
Location Texas
Ethnicity African American
Case Number 80547
My Siblings Chloe
---
Isaiah enjoys playing with his toys and participating in physical and recreational activities. He gets along well with his other peers. He is a talkative and friendly child. He loves to play outside. Isaiah really enjoys playing sports. He likes all sports, but his favorite sports are football and basketball. He also likes to play with remote control cars and trucks. Isaiah likes to be funny and joke around. He loves when people laugh at his jokes. Isaiah enjoys playing video games and playing with his tablet. He enjoys swimming and skating. Isaiah's favorite food is spaghetti. Isaiah also likes to drawing.
Isaiah and Chloe are very close to each other. They really enjoy each other's company and play well together. They do, at times, have the normal sibling competitiveness. Isaiah and Chloe both enjoy playing outside and going on outings. They are very talkative and outgoing children. Isaiah and Chloe would love to have a pet, as they really enjoy animals. They enjoy going to church and participating in church youth group. They also enjoy going to school and participating in the different activities. Isaiah likes being silly and making his sister laugh. Chloe loves laughing at Isaiah's jokes. Isaiah enjoys playing football and Chloe enjoys cheerleading.
The family who adopts Isaiah and Chloe will need to be very structured and consistent, as they do better with a routine. They also need a family who is active. The ideal family will be patient and allow the children time to adjust and become comfortable. Isaiah and Chloe will do well with a family who shows that they love the children both equally and individually. Isaiah and Chloe would love a family with animals!