Jamail from Texas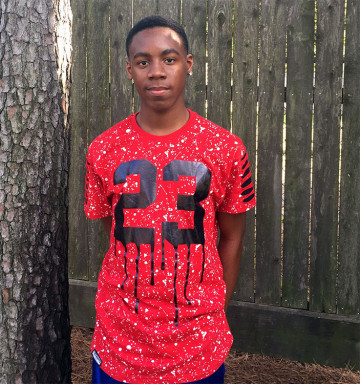 Age 20
Gender Male
Location Texas
Ethnicity African American
Case Number 79020
---
Jamail is a friendly pre-teen who is especially articulate. Some of his favorite things include playing video games, watching TV, writing in his journal, and playing with brothers. He has a strong desire to participate in church-related activities like singing in the choir, the usher board, and the youth ministry. Jamail is a soft-spoken child who has a robust laugh once he gets to know you. He does not upset easily and is very protective of his brothers. He enjoys school, though he struggles in reading. He has voiced his dedication to improve, though. Jamail does well when he has some with one-on-one assistance. Jamail is excited to be adopted with his brothers. He is ready and willing to be a part of a permanent, loving family.
Jamail, Jerome, and Jermiah have a very close bond with each other and desire to be adopted into a loving family. Jamail is very close to his brothers. They enjoy playing together while looking out for each other's best interests. Jamail, being the oldest brother, is very keen on making sure their needs are being met. He is very protective of Jerome and Jermiah and they seem to look up to him. Jerome and Jermiah rarely get into arguments with Jamail. Jerome is the quiet one of the group and tends to follow after his brothers as long as they are doing what is right from his viewpoint. Jermiah is the lively one in the group; he likes to tell jokes, laugh, and do things to gain attention. Sometimes Jermiah's emotions cause him to become frustrated and need space to work through his issues.
Jamail desires to be a part of a home with a mother and a father. His family must be loving, active, and consistent. His family must be willing to adopt him, along with his two brothers. Jamail will benefit from a family who has a strong focus on academics and is proactive in their children's schooling and progress. Jamail's family will provide nurturing and an emotional connection that is created and sustained overtime. He needs consistent rules, clear goals, and reinforce positive behaviors with praise and rewards. He will do best in a home environment that is highly structured and loving. The ideal family will attend church regularly and be willing to let Jamail and his brothers participate in extracurricular activities.