Joseph from Texas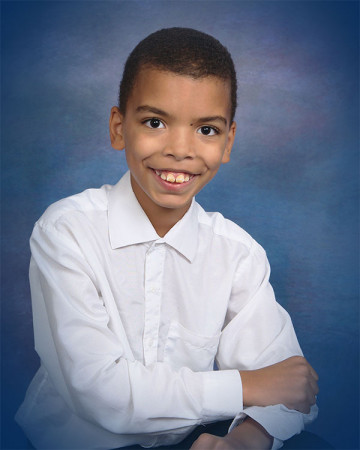 Age 18
Gender Male
Location Texas
Ethnicity African American
Case Number 78622
My Siblings Diamond
---
Joseph does not mind a little color in his life. He doesn't like rugged sports, like football, or rough haphazard styles. He actually prefers grooming his nails with the girls. Joseph avoids stereotyping. He enjoys being a gentleman and appreciates and respects females very much. Joseph needs to be in an environment that is accepting of him and his "brainy" ways, as he will boast about how much he knows and how smart he is. He requires additional assistance with his educational goals in making sure he gets his homework completed. Joseph has a more dominant personality and can be a bit of a hand full. He loves his sister, Diamond, very much. Although he is the youngest, he acts like the big brother and naturally takes over. Joseph likes for things to go his way and will carry on when he feels they don't. He struggles in his peer relationships with boys and seems to get along better with girls. Joseph often talks about his sister, wondering how she is doing. He takes advantage of every visit he has with her. Joseph is her rock.
Diamond and Joseph are sweet children with a lot of love. They are kind to others and very respectful. The children currently live apart, but can't wait to be in their forever home together. During visits, Diamond and Joseph get along well. They rarely argue with each other or have power struggles. They mesh together and each one takes and accepts their role in the relationship. Diamond is shy and quiet. She enjoys museums, shopping, manicures, and formal dance classes. Joseph has a more dominant personality and likes a little color in his life. He is smart and likes to let you know just how smart he is! Overall, Diamond and Joseph each have typical challenges and need help in moving forward in their lives. They need to know they have a positive future and can do anything they set their minds to do. Diamond and Joseph are wonderful and unique children waiting for life's storm to cease and the sun to come out in the form of a family.
Joseph's parents will redirect him when he tries to be make decisions for his sister. Their family will be active and allow the children to participate in extracurricular activities to develop individually. The family will continue to advocate for them to benefit from resource services. Their family will love them for who they are and who they will become. Joseph would like a family with a liberal mind set who will support him as he develops into his own person.