Stephanie from Texas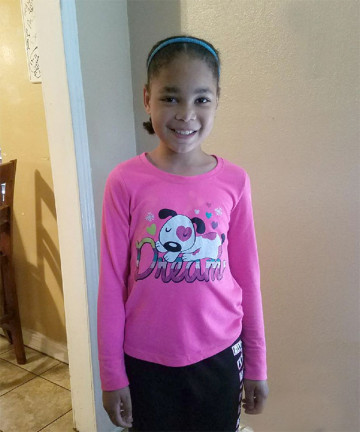 Age 17
Gender Female
Location Texas
Ethnicity African American
Case Number 82999
---
Stephanie is bright, spontaneous, outgoing, and charismatic. She is very helpful and detailed orientated. Stephanie is a driven, strong minded, and determined youth. Stephanie sometimes needs to be encouraged to stay focused and be mindful of her surroundings. She is a music lover, is creative, and enjoys dancing. She is considerate and thoughtful of others and is very sociable. Stephanie loves to engage in dance related activities such as dance team and cheer-leading. She at sometimes is very independent. Stephanie makes friends easily and has a friendly and has a warm personality. She is very outgoing and at times outspoken. Stephanie loves animals and taking care of them.
Jordon, Stephanie, and Brian are energetic, high spirited and warm hearted children. They share a unique bond. They look forward to being together with a family who will help then launch into adulthood with all the wonder and glory they can muster. They love sports, cheerleading, dance, and to travel. Stephanie is the oldest and the protector of her brother. Jordon demonstrates the ability to be a leader. Jordon likes to engage his siblings in various activities. Stephanie is the most sociable of the three and is very outgoing. Brian is the most reserved of the three, but trusts the leadership of his big brother. Together they possess extraordinary love.
Stephanie will do well with a family who offers patience and consistency, along with careful supervision. A family who offers structure and firm rules will be best. Stephanie needs a family who will commit to helping her grow into a respectful mature young woman. The ideal family for Stephanie will be willing to access supportive resources for her as needed. Stephanie does well with other siblings and pets.